Mike Watters
Hero Member

Offline

Posts: 1605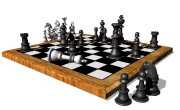 Another day, another blunder.


Taking Liberties on Ebay
« Reply #20 on: January 15, 2006, 05:02PM »
---
If like me you are an avid eBaywatcher you get to see all sorts of strange behaviour and questionable selling pitches. Here is one for a $2000 Phantom :-
http://cgi.ebay.co.uk/Fidelity-Electronics-Phantom-Chess-6100_W0QQitemZ8752128249QQcategoryZ2554QQrdZ1QQcmdZViewItem

You have to admire the guys nerve.



and this listing may look familar to Tom :-
http://cgi.ebay.co.uk/Vintage-Mini-Sensory-Chess-Challenger-Electronic-Game_W0QQitemZ8751537769QQcategoryZ2554QQrdZ1QQcmdZViewItem
What a cheek!

then there is "wunderfee69" whose relentlessly touted VSC now has an aluminium mountain case:-
http://cgi.ebay.co.uk/Chess-Challenger-Sensory-Voice-german-speaking-TOP_W0QQitemZ8749712363QQcategoryZ40855QQrdZ1QQcmdZViewItem

Opening price about 800 Euros. Now down to "only" 480 Euros.
You wait, just before the auction ends he will put it back up to 600 Euros.
He must have spent a fortune on listing fees. What perverted pleasure does he get out of it?


All the best
Mike